A Crazy Hot Rodder Headed to Bonneville!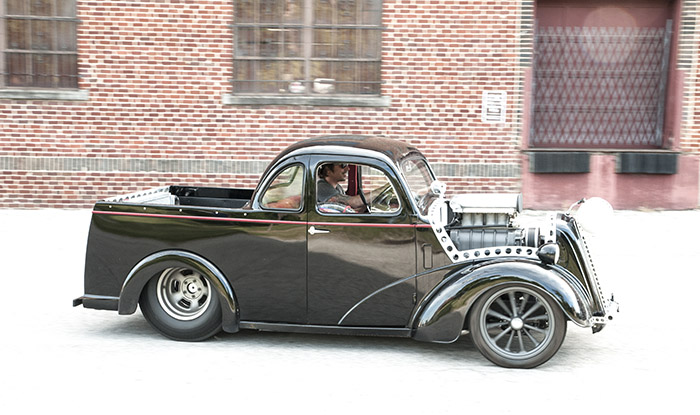 You may take a summer vacation to Disney World, dragging your wife and kids along the way. That's perfectly normal and acceptable. But when it comes to a MAN-cation, our new buddy Adam nailed it. He decided to hop in his incredibly awesome Anglia Ute, leave his home in Florida and head across country with a final destination of the Bonneville Salt Flats for the World of Speed event. This thing is rocking a blown and injected small block Chevy, spindle mount front runner wheels and NO front brakes. Adam is our new hero.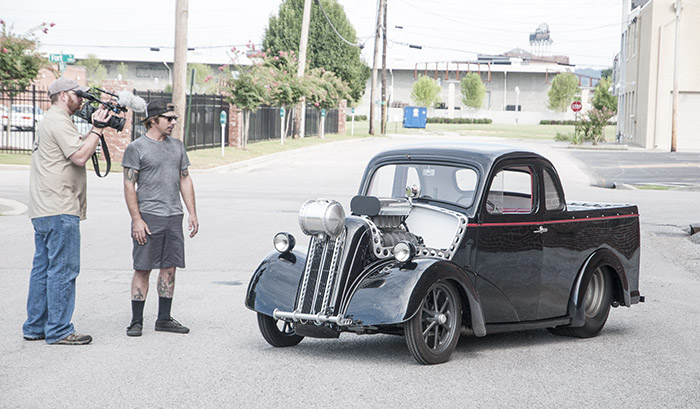 His route brought him to Chattanooga, but an issue with his starter brought him to Honest Charley. We invited him into the (air conditioned) shop to swap the starter, and he knocked it out quickly. We couldn't help but get the scoop on this wild and crazy hot rod, and he happily obliged with lots of cool info.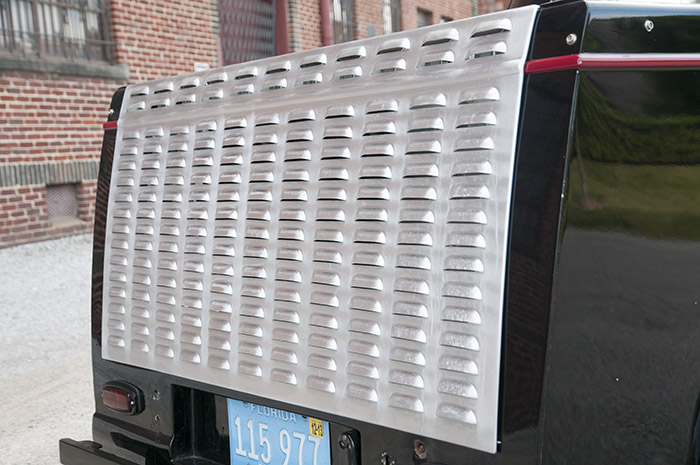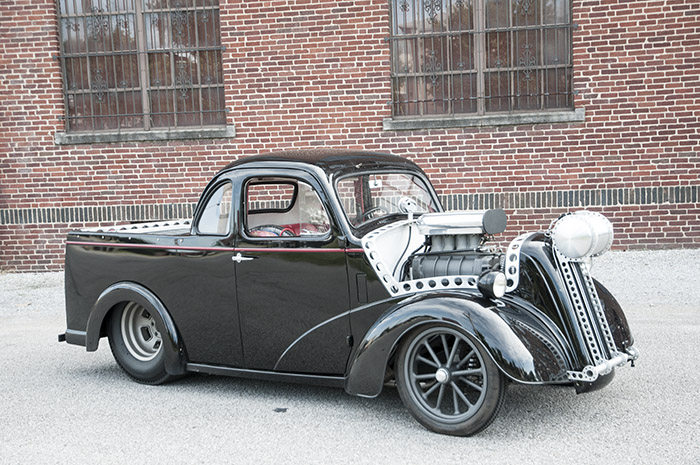 This thing has an electronic fuel injection system, hidden within the awesome Hilborn four-port mechanical injection setup. He crammed everything he could into the Anglia, and decided that hoods were for sissies. With the limited engine bay space, he moved his cooling system to the bed of the Ute, where a huge aluminum radiator does the trick. Adam fabbed up a bunch of cool stuff out of aluminum, including the louvered tailgate, hood surround and lots of other brackets. The wheels are 18-inch spindle mount front runners, wrapped in Coker Firestone motorcycle tires. The rears are Halibrand-style wheels, with fat cheater slicks providing traction.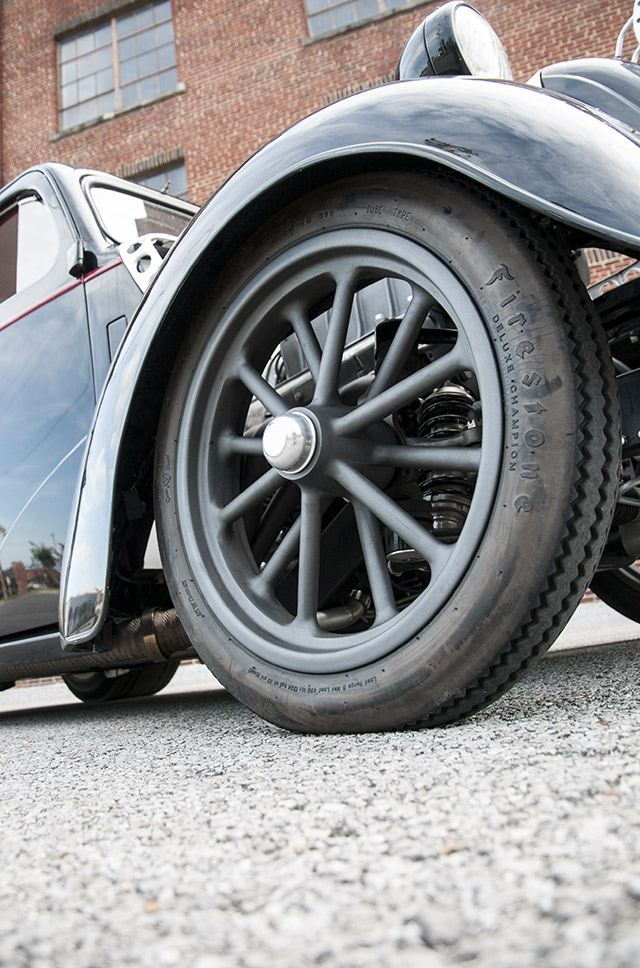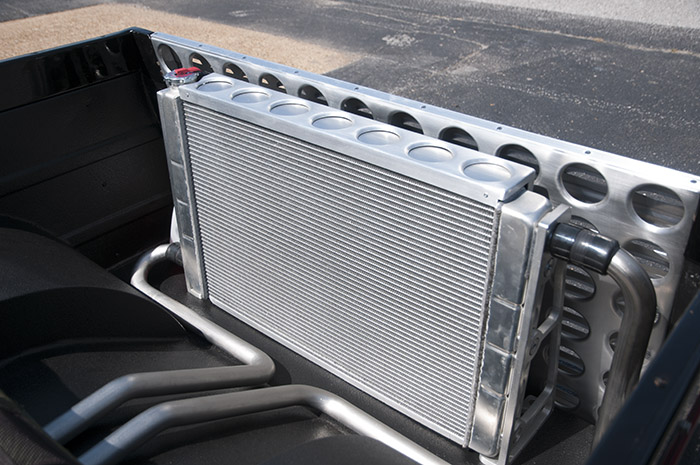 We wish Adam the best of luck on his trip to Bonneville, but we did notice an unfortunate announcement on www.saltflats.com. Apparently, the salt flats are flooded and they have cancelled the event. But hey, he'll still have a blast on his cross-country adventure in his crazy Anglia Ute. We hate that he had starter issues, but we're glad it gave him an excuse to stop here and hang out a bit!